In 2017, the National Center for Education Statistics reported 78 percent of students studying in the 2015–2016 academic year required financial aid, more than in any other year since the turn of the century. With more students needing financial help than ever before, it pays to seek out scholarships. Scholarships are better than student loans, as you never need to repay them. Make sure you stop by the following websites on your scholarship search.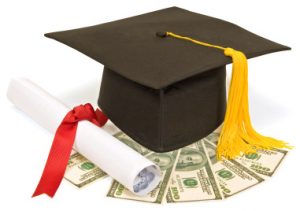 Fastweb
Fastweb claims it's the leading online resource for finding scholarships. CampusBooks' Founder Alex Neal recommends it, so you shouldn't miss stopping by. It lists more than 1.5 million scholarships, with a total value of around $3.4 billion, which you can filter according to your strengths, skills, and interests. Fastweb membership is totally free. Apart from the scholarship search, membership also entitles you to special student deals and discounts.
CollegeBoard
CollegeBoard is best known as a college-planning website, but it's useful even before you ever start thinking about majors and extracurricular activities. The site has a comprehensive scholarship search of more than 2,200 programs, worth nearly $6 billion, based on its Annual Survey of Financial Aid programs. Complete your CollegeBoard profile in full, as the information it contains will help you find the most appropriate scholarship matches.
ScholarshipOwl
ScholarshipOwl is ideal for prospective college students short on time. Rather than having to apply for scholarships individually, ScholarshipOwl streamlines the process, instantly putting your name forward for hundreds of relevant scholarships on your behalf. You can also browse the site and find new scholarships to complete using the details in your online profile. ScholarshipOwl also has its own scholarship, the You Deserve It scholarship, awarded at random to an eligible member each month.

Niche
Niche is a simple-to-use website listing thousands of educational scholarships. Anyone visiting the website can browse these listings, which are searchable by categories such as states, majors, and minorities. However, you'll get the most from the site when you become a member. Sign up for free and complete your profile to browse a filtered selection of scholarships you're eligible for.

Scholarships.com
Established in 1998, Scholarships.com has positioned itself as one of the longest-running online scholarship searches on the net. Just like Niche, any members of the public can search, but it works best for members. Sign up for your free membership, complete your profile in full, and you can filter out the scholarships that aren't relevant and focus on the ones that are.
Like CollegeBoard, Scholarships.com will serve you long after you've applied for aid. Its name is a little misleading, as it hosts a wealth of academic information, including advice about preparing for college, settling into campus life, and studying. Its nifty College Matchmaker feature is especially useful for students undecided about their school preferences.
Remember to read the eligibility criteria and application guidelines carefully; then submit your scholarship applications well before the due date. Then cross your fingers and wait. With a little luck on your side, you can receive the scholarships you need to ease the financial pressure of your college education.