Completing your Free Application for Federal Student Aid (FAFSA) form is an essential step in securing state and federal financial aid for your college education. Here's everything you need to know before filling out this important document.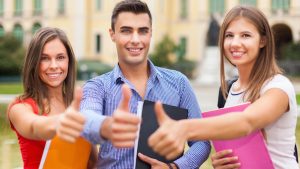 Submitting Your FAFSA Form is Free
Submitting your FAFSA form is always free via the U.S. Department of Education's FAFSA website. Beware of unscrupulous websites charging fees for submitting this form. These sites simply prey on students that don't know better. They do not offer a premium service, despite their claims.
You Should Create Your FSA ID Early
You'll need a Federal Student Aid (FSA) ID to log in to various U.S. Department of Education websites and to complete your FAFSA form. If you are still dependent on your parents, either your mom or dad needs his or her own FSA ID, too. Creating FSA IDs via the Student Aid website is simple, but delays can hold up the process. In some cases, you might need to wait three days before using your new FSA ID. That's why experts recommend creating your FSA ID as soon as possible, even before you're ready to complete your FAFSA form.
Also note that you must create your own FSA ID. If a parent needs one, he or she must also create his or her own. It's illegal for anyone to make an FSA ID on someone else's behalf.
The IRS Data Retrieval Tool Can Reduce Human Error and Save Time
State and federal bodies consider your last tax figures when determining your aid eligibility. Inputting relevant details from your last tax return can be tedious and time-consuming. A data retrieval tool from the Internal Revenue Service (IRS) can prefill tax information to your FAFSA form. This will save you around 30 minutes and ensure accuracy. New increased security and privacy protections help you use the tool with confidence.
Anyone who's filed taxes electronically within the last three weeks or by mail within the last 11 weeks can use the IRS data retrieval tool. Simply click the "Link to IRS" button, which displays in the FAFSA form after clicking the "View option to link to the IRS" hyperlink.
You Should Complete Your FAFSA Form as Soon as Possible
With a final deadline of June 30, 2020 for the 2019–2020 financial year, you might think there's plenty of time to get your FAFSA form in. However, submitting your form as soon as it's available on October 1 can really pay off. Many states and colleges have much earlier deadlines for some financial awards. For example, to qualify for aid in Tennessee, your FAFSA form must be submitted by mid-January.
At least 12 American states also allocate grants on a first-come, first-served basis. Therefore, if you procrastinate completing your FAFSA form, there might be nothing left. Scholarships and grants, which don't need to be repaid as loans do, usually have earlier cutoffs than the national deadlines.
All students seeking financial aid must complete a FAFSA form. Make sure you understand this document and what it takes to complete it to give yourself the best chance of securing state or federal financial aid.