You're all moved into your dorm room and it's time to say goodbye to your parents. It's tough to see them go, but at the same time, you're filled with excitement about your newfound independence. Luckily, you have a few days to learn more about college life before classes begin. Check out these five important tips for making the most out of your first week in college: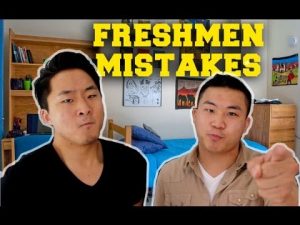 1. Go to New Student Orientation Events
New student orientation is specifically designed to help you learn more about campus and meet new people. It may seem intimidating at first, but jump right in and make the most out of the fun events available for new students. Expect the schedule to include a mix of social activities and educational opportunities that will help you learn more about campus resources.

2. Buy Your Books and School Supplies
In addition to having fun, use your first week as a mental jumpstart for your classes. Check out your class schedule online and make a list of the books and any other required supplies. Most classes won't use a textbook during the first week, so you still have time to order books online. Make a trip to the store to get anything else you need.
3. Find Your Classes
College campuses have a large footprint, so use your first few days to get the lay of the land. Ask your roommate and walk around campus to each of your classrooms. If you know where everything is, you'll be less stressed on the first day of classes. Check out the fitness center, library, and student union to learn all about what is offered for students.

4. Make New Friends
Force yourself to reach outside of your comfort zone during your first week of college. It's important to make new friends and get involved right away in campus life. Start with your roommate. Go to the cafeteria or attend an orientation event together. You can also hang out in your dorm's floor lounge and meet new people who live nearby. Go to a student activities fair and pick out a campus organization that interests you. If you get involved right away, you'll make new friends that will last a lifetime.

5. Have a Great Time!
Your time in college is likely to be among the best years of your life. Seize every opportunity to learn and grow, but be sure to fit in time to relax and have fun. Remain healthy and balanced by incorporating exercise and recreation into your daily routine. College is your opportunity to plan out every moment of your day based upon what you need and want to do. Make the most of your first week of college, it will set the tone for the rest of your college career!