Sometimes, that first semester of college doesn't go quite as planned. Maybe you want to change your major, and a different school seems more suitable. You may need to move closer to home because of family obligations. Or, maybe your current college just doesn't feel like a good fit. Whatever your reasons for transferring schools, there are steps you can take to make the transition less stressful. These four tips are a good place to start.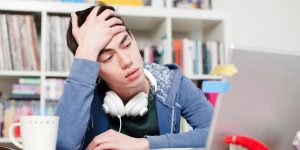 Know What's Expected
You've likely already researched other colleges and found a couple that appeal to you. The next step is finding out exactly what they expect from you as a transfer student. The prerequisites for a program can differ from school to school. What sort of grades do you need? Do you need letters of recommendations from your professors? What are the application deadlines for each school?
The answers to these questions will determine your goals for the remaining year or semester. For example, you may need to spend more time studying to improve your grades, or you may want to get more involved on campus to improve your chances of acceptance.

Consider Prior Acceptances
If you received other acceptance letters when you first applied to college, take a look at those schools first. Do you still want to go to any of them? If so, you can contact them to see if you can transfer without reapplying. Depending on the school, you may not have to repeat the application process. Score! Just make sure it really is what's best for you academically. Otherwise, you could find yourself in the same situation next year — unhappy and looking to change schools.
Talk to an Advisor
No matter how thoroughly you've researched your new school, it's always a good idea to contact an academic advisor both at your current school and at your prospective school. The advisors can confirm which credits are transferable and which ones aren't. Ask about articulation agreements: Having this type of arrangement helps the process go more smoothly.
It's also a good idea to keep copies of your transcripts, syllabi, and course materials. In the event that one or more of your transfer credits are denied, you'll need this paperwork to file an appeal. The more credits you can successfully transfer, the more time and money you'll save.
Live on Campus
Even if you've lived on campus already and didn't exactly love it, consider trying it again at your new school. Most of the people in your year have their groups of friends already. You're starting from scratch, and making new friends will be easier if you stay in a dorm. You may find that you get along with your roommate quite well. If the idea of a roommate makes you shudder and you have a flexible budget, most colleges offer single-room options.
Starting over at a different college has its challenges. You can make the transfer less stressful, though, by planning ahead of time and getting involved in campus life.