If you don't have a summer job lined up yet, now is a good time to start looking. You may as well use your newly freed-up time to earn some cash, right? Or maybe you want to start gaining experience in your field of study. Whatever your goals are, you'll find the job you want more easily if you start early. Here are a few ideas to help you with the hunt.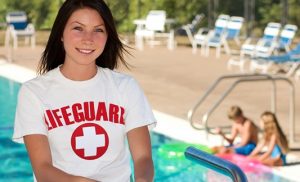 Stick to Your Goals
Before you even get started with a job search, you need to know what your idea of a "perfect" job is. Do you want something that's related to your major? Is the pay rate your main concern? Do you want to continue working in the fall? The answers to these questions will give you an idea of where to start your job search.
Seasonal positions are great for students who want to stop working when school starts. If you want to keep part-time hours during the year, look for nonseasonal work that offers flexible hours. Did you move back home for the summer? The manager at a chain store might be willing to transfer you to one of the stores in your college town. If experience is your main priority, a summer internship might be just what you need.
Target the Top Industries
According to Monster.com, certain industries are more likely to hire students for the summer: construction, landscaping, tourism, recreation, hospitality, and office work.
Some of the more seasonal positions include summer camp counselor, water park attendant, construction worker, landscape worker, and tour guide. If you work at a hotel or a restaurant, you might have the chance to stay on part time in the fall. Offices aren't as likely to take you on permanently, but you might get your foot in the door as a temp worker.
Look Beyond Online Postings
While it doesn't hurt to search for jobs online, not all job postings end up on the internet. Start with your college's resources. Check the job board. Attend any networking events or employment fairs taking place on campus. Consider stopping by the career center to speak with a career advisor.
You can also tell friends and family you're looking for a job. They may know of an opportunity or be willing to recommend you to their employer. If you enjoyed your previous job, contact your old boss to see if there are any openings.
Make Your Own Job
Entrepreneurship isn't for everyone. However, if you think it would suit you, you should go for it. Buying items such as books or video games and reselling them for a profit is one way to earn money. You can even use the CampusBooks Buy Vs Rent tool to buy cheap books, and sell them for a profit. If you're artistic, you can sell your wares on Etsy. You could also start a company that walks dogs, cleans houses, or provides guitar lessons — the possibilities are endless. You'll have more responsibilities working for yourself than for someone else, but you'll get to set your own hours and pay rate.
It's never too late to get that perfect summer job.  Start hunting for your summer job today!