There is no shortage of book reading apps available in 2023.  As eBooks and eReading go from strength to strength, more and more apps are being launched that will appeal to various audiences.
We have compiled a list of the twelve best book reading apps out there today.  Some are established players in the market, but others are new or cater to specific audiences, so we will also tell you what each app is particularly good for.  Whereas some apps are designed for a particular kind of eReader device, these twelve apps are all designed to be used on most smart devices, meaning they are universally useful as well as being the best out there right now.  Read on for more information on the best book reading apps of 2023!
1. Basmo
Best for: Data junkies.
Basmo is a little different to the other book reading apps here, as it has no internal library and will therefore require you to upload your favorite books on its app, but this is where things get interesting.  Basmo is a reading tracker.  It will analyze how you read, how much you read, and when you read, and set you personalized goals on improving your reading behavior.  It also enables you to journal your reading progress and reorganize your book collection. In short, it's the perfect app for goal-oriented bookworms who want to read more and read better.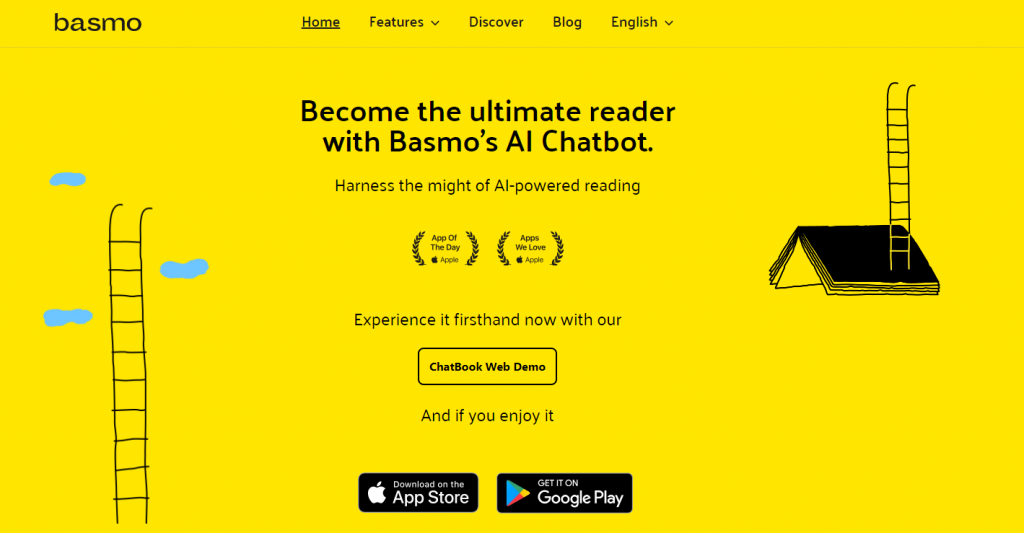 2. Blinkist
Best for: Those in a rush.
Blinkist is an innovative app for people who are constantly on the go or have precious little time for reading.  The app boasts over five thousand non-fiction books grouped across almost thirty different categories.  These books are summarized into 'Blinks' that are designed to be read (or listened to) in ten to fifteen minutes, making the app perfect for commuting, breaks, or working out.  The app charges monthly subscriptions starting from $5.99.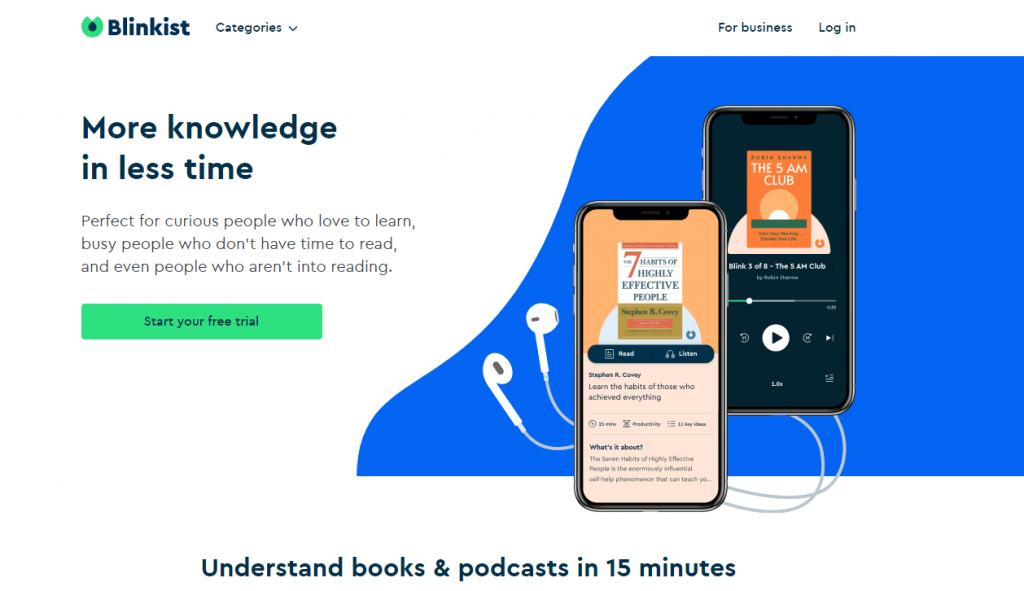 3. ComiXology
Best for: Fans of comic books, manga, and graphic novels.
ComiXology is one of the most-established online reading services for lovers of comic books, graphic novels, and manga.  The site, now owned by one of the top 5 book marketplaces — Amazon, and embedded on its website, features an incredible selection of new and classic publications, all available at reasonable prices.  These can be downloaded into iOS, Android or Kindle apps and displayed either full screen, or in a pane-by-pane 'cinematic' view.

4. Epic!
Best for: Kids.
Epic! is one of the top 5 best reading apps for kids that aims to draw kids into the world of reading through offering a large range of eBooks and audiobooks, as well as engagement interventions and gamification to make reading even more fun.  Parents can set up customizable profiles for their children who can then go on to use Epic! not just for e-reading, but also to download audiobooks and TV shows.  The app is a great way to pique kids' interests in reading from an early age.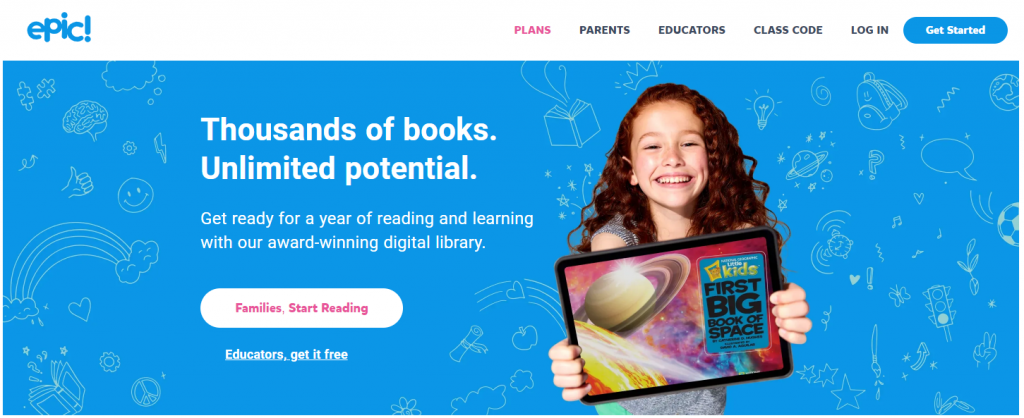 5. Goodreads
Best for: Suggestions.
Goodreads is another well-known name in the world of book reading apps, with a large range of books in many different categories.  Goodreads prides itself on its social functions, allowing users to follow authors as well as friends to receive focused recommendations for new books to read.  The app will also track these follows and suggest books for you based on your preferences.  Goodreads aims to take some of the stress and work out of finding your new favorite read!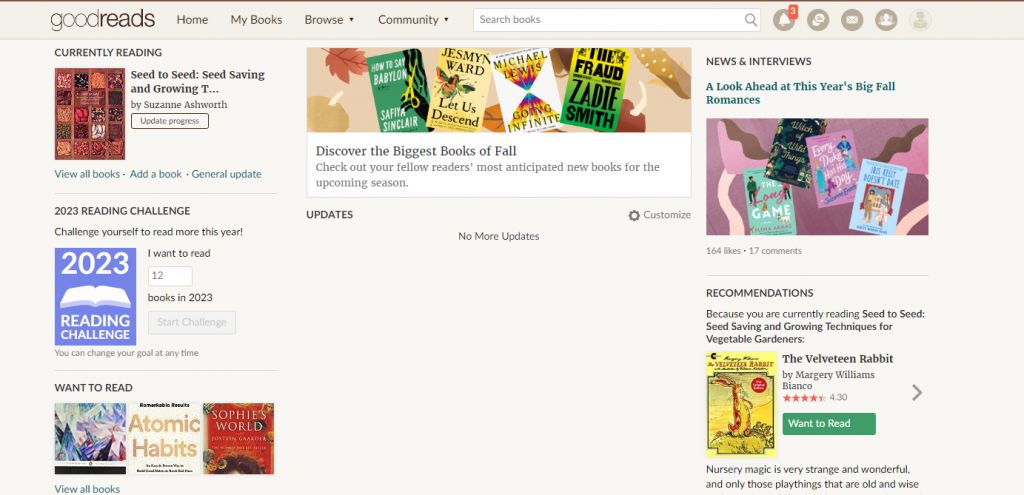 6. Google Play Books
Best for: Choice.
Google Play Books has an unrivalled range of over five million eBooks and audiobooks and is only getting larger with every passing day.  The Android-based app offers simple functionality but is packed with features, such as day and night mode, various font options, and a choice between plain text display or professionally scanned pages from the real books themselves.  The most recent iterations of the app include highlighting and dictionaries.  The books are also frequently cheaper than other comparable apps.

7. Inkitt
Best for: Discovering something wonderfully new.
Inkitt offers a massive collection of free books, penned by new and undiscovered authors.  The app has an offline mode, which means that you can discover these authors wherever you like, before writing reviews and book summaries to help other users.  This is a great app for broadening your horizons with new authors and reading books on an easy-to-use eReading platform.

8. Kindle
Best for: Amazon Prime Members
One of the quintessential book reading apps, Kindle offers a huge range of millions of books.  The Kindle app gives iOS and Android users access to the full range without the need to buy a Kindle device.  The app has plenty of functionality and options such as customizable views and built in dictionaries.   You even benefit from Amazon X-Ray, which allows you to deep dive into your books' characters, context, and settings.

9. Kobo Books
Best for: Functionality.
Powered by Rakuten, Kobo Books is similar in functionality and approach to Kindle and aims to undercut Amazon's offering in terms of price, as well as promising greater functionality.  eBooks can be downloaded and customized to an unrivaled level, meaning that you can curate an eReading experience tailored to what you want to see, and how you want to see it.  Kobo Books offers a huge selection of eBooks across many different genres, and the app can be used independently from Kobo's eReader devices.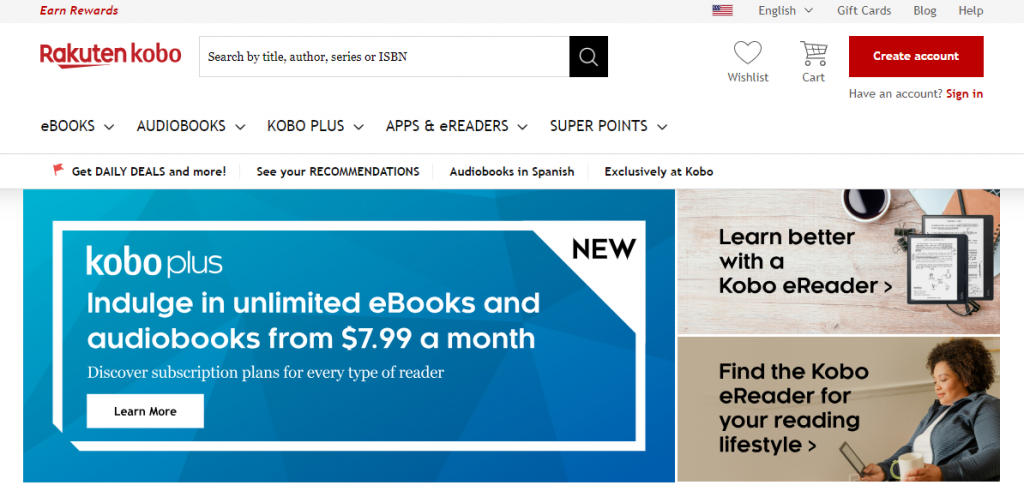 10. Libby
Best for: Library lovers.
Libby (by OverDrive) is a cost-effective eReading app that is synchronized with libraries and grants you access to their inventories.   Better still, it connects with libraries on a local level, meaning you can either register your existing library card in the app, or set up your membership online there and then.  Libby allows you to rent books for up to twenty-one days, and reserve up to ten books at a time.  The app is therefore a great option if you are trying to get your hands on a sold-out bestseller at a fraction of the usual price.  The app has eReader and audiobook functionality and is now available outside the US.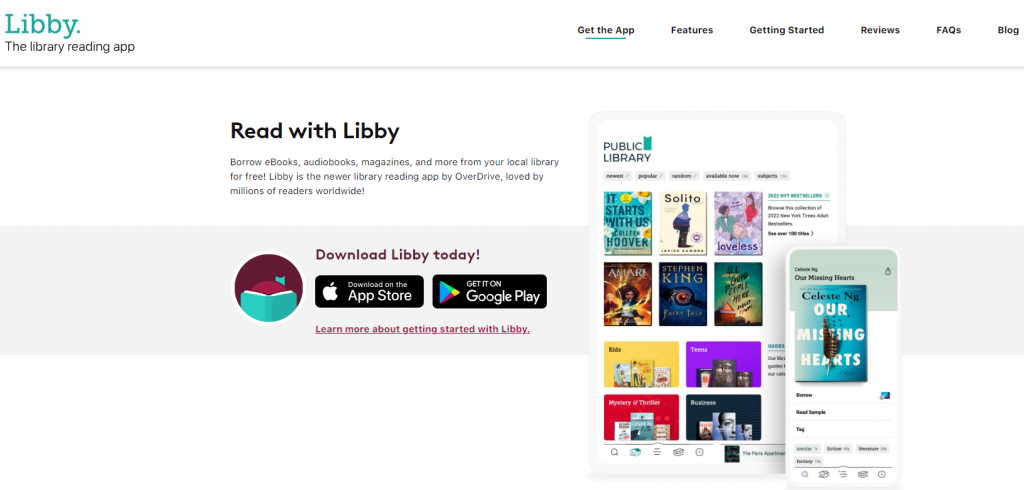 11. Media365
Best for: Free reading.
Media365 is an Android-only reading app that offers a large selection of online books, all available for no cost, with the app's funding coming from periodic advertisements as you read. eBooks in Media365 are available in fifteen different languages.  The app is also popular with writers, as it offers self-publishing and networking features. This means there is plenty of choice and independent literature options on offer.  Offline reading is also available, for a $1.99 supplemental charge.

12. ReadEra
Best for: keeping organized.
ReadEra works with lots of different eBook file types, such as PDF, MOBI, AZW, RTF, EPUB, and TXT and allows you to upload your favorite reads into a user-friendly and customizable eReading service.  The app can automatically categorize your books and allow you to bookmark key items or sections, and enables easy and quick access to your library, even if you have hidden-away items that you thought you might never find again.  ReadEra also offers a simplified mode for kids that can be set up to help them focus on their book.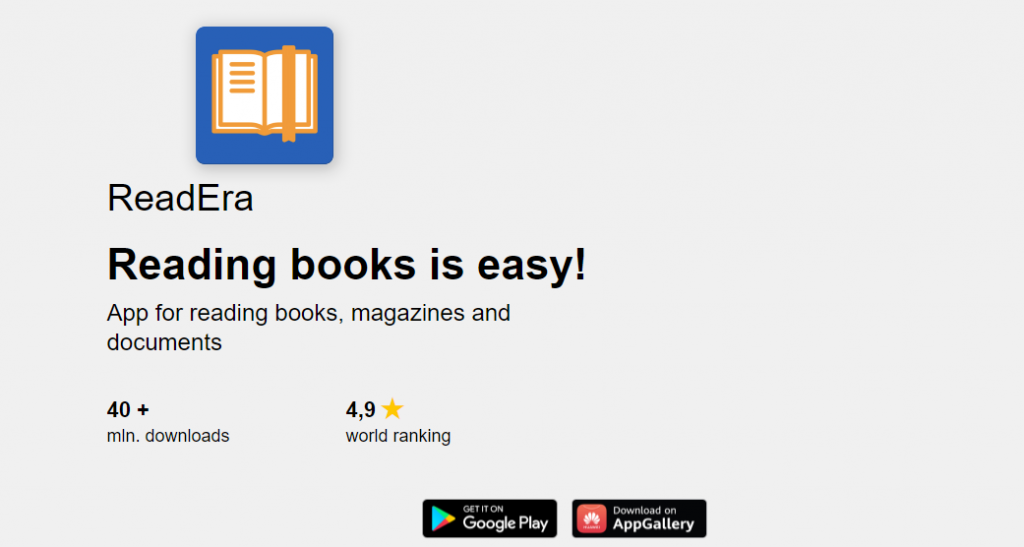 Final thoughts
However you like to read, and whatever your subject interests are, there is a reading app out there for you. It will pay to shop around and try a few different apps if you are not sure which one you might like. Many of these twelve apps come with free trials or other affordable ways to give them a go.
Finally, whatever apps you try: apps for students or apps for reading, ensure you use them to the full extent of what they can do. In the case of book reading apps, they should significantly transform reading and can replace much of the joy that picking up a traditional paperback offers.  Happy reading!