The fall 2020 semester is going to be unlike any that has happened in modern history. With the covid 19 pandemic surging again, it's now questionable whether or not classes will be held on campus. It's looking increasingly likely that next year will be conducted through either a hybrid model of on campus and remote learning, or remote learning only.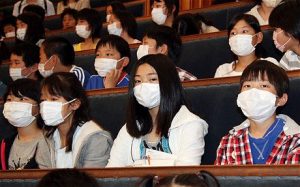 Freshman or Upperclassman
As a student, these are unsettling times but know that you are not alone. Everyone is in the same boat. If you are an incoming freshman, you are actually in a good position since you have more options. With all of the uncertainty, it might make sense to take a gap year and let this blow over and start your college experience in the fall of 2021. If you are an upperclassmen, then a gap year really isn't an option and your choices are whether or not to continue your education in person, remotely, or a hybrid model. It's probably not a good idea to drop out of school because of the pandemic, as that could have a lifelong effect on your career and earnings.
In Class?
Depending on your school, in class learning might not even be an option at all. For example, the entire California State University system will not be holding in class learning in the fall 2020. Other schools such as the University of California system will offer limited in class learning. If your school does offer in class learning as an option, there are other factors to consider before choosing this option. Even though your school might allow it, some professors are revolting against teaching in person classes. If there is a local outbreak on your campus in the fall, then classes might quickly have to transition online. On top of all that, any in class experience will have to conform to all the latest CDC guidelines including masks, social distancing, hand washing etc. So while there are actions you can take to prevent getting sick, even if you are allowed to go to live classes it will be a very different and tenuous situation.
Remote and Hybrid
Remote and Hybrid learning looks like the most likely learning models this year, and with remote learning although it is far from perfect at least you don't have to worry about your class being cancelled. If you can choose a hybrid model with some in person learning and some remote learning, this seems like a good option as it reduces the chance of encountering or spreading the virus, and also is more flexible in case the in class learning has to be shut down.
The bottom line is it's going to be a difficult year for everyone, just remember this will pass at some point and make smart decisions for your future and in consideration of your community so that you can continue your education while helping to minimize the spread of covid 19.