With the start of school fast approaching, you might be thinking about all the plans you were going to make and all the things you wanted to do over summer break. There's still time! If you've already done everything on your list, we've got a few suggestions of fun things to do with your last bit of freedom.
Get Outside
No matter your style of music, it's likely there's an outdoor concert going on. Get outside, dance to the music, and meet some new friends as you jam together. Alternatively, you can pack a picnic to take to any outdoor event or even just a park. But don't make it complicated! Your picnic can be as simple as picking up pre-made food from the grocery store or even takeout from your favorite place. The only requirement is to get outside, enjoy the weather, and spend time with friends.
On a hot summer day, there's nothing better than a swimming hole. Go find the nearest body of water and relax. Whether it's a pool, lake, or ocean, just go enjoy a refreshing day of swimming, water sports, or sunbathing with friends.
Have an Adventure
When you plan a road trip with friends, there's no requirement to go far.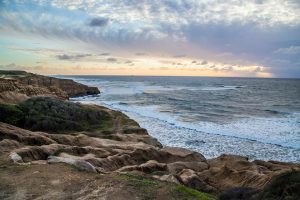 Just get in the car, drive away from home, and take a few days to escape with your friends. Be sure to create some epic playlists for lip-syncing and pack plenty of delicious snacks. Consider a glamping trip with your friends. While the weather's still nice outside, plan a fun camping trip with your friends that doesn't include roughing it. Pack up your cars with all the comforts you could need, find a cozy campsite, and settle in for s'mores.
If camping isn't your thing, get tickets for a sporting event you've never attended. You get bonus points if it's outdoors. Summer's a great time for baseball, and the games often finish with fireworks. If you're worried about the ticket price, see if there's a minor league team nearby.
Grow Your Skills
Summer is full of possibilities, but it often slips away quickly. What was your summer dream? You can still make it a reality. Maybe you wanted to start a YouTube channel, a blog, or just become a social media maven extraordinaire. Anyone can be an entrepreneur online. Start now before you have tests to study for and class to attend.
If you find yourself with some extra time on your hands, get fit. Whatever it is you like to do that's active, go for it. Whether you're trying to lose the freshman 15 or just look great for your new college friends, get out there and get moving. Maybe you just want to practice a new sport. Try doing yoga, stand-up paddle boarding, aerial silks, or kickboxing. There are so many options for fun things to do that are active.
No matter if you use one of these suggestions or not, just take some time to enjoy the last vestiges of summer before it's time to buy your latest books and buckle down for the semester.