For years, the MBA program has remained the most popular master's degree in the United States of America- until recently. In 2019, business school applications saw a steep decline by 9.1 percent, according to The Wall Street Journal. This decline did not necessarily signal the end of the MBA's reign, however. Closer examination showed that many students were venturing overseas to pursue their master's degree while others were reevaluating the popularly traveled path in lieu of other professional education alternatives. Regardless of the changes, the MBA continues to command attention in the professional world- increasing professional ranking and giving candidates an upper hand in the salary department. However, as with any postgraduate program, it is important that you ascertain whether an MBA is right for you, your career goals and your industry.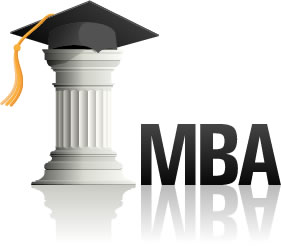 Are You Looking For A Career Enhancer Or A Career Change?
Almost 93 percent of MBA graduates say they end up getting the job they initially wanted. A key part of that puzzle, however, is ensuring that that dream job is directly linked to an MBA path. For instance, professions that can benefit from an MBA career include marketing executives, accountants, and business analysts.
However, someone wishing to progress in the medical field may find very little benefit in pursuing an MBA unless they have plans to launch their own medical practice. Alternatively, you may be looking for a complete career change and wanting to prepare yourself professionally. Whether it is gaining the skills to launch your own business, building up your marketable skills, or pursuing a second career, an MBA may be the stepping stone you need.
Do You Lack The Management Skills For The Next Step In Your Career?
Most candidates choose a Master's in Business Administration degree because they are looking to acquire the specialization and upper management skills needed to succeed in their dream position. This is completely dependent on the pathway you choose. However, for those that have worked in an industry for a long time, they would have gained those skills on the job. Many employers also offer on the job training for management positions, so this route may also be an option.
Do You Have The Time To Dedicate To Studying, Research, And Networking?
Studying for an MBA demand a high level of commitment. According to past publications, the life of a full-time MBA student can include 10+ hours in class followed by 10-15 hours preparing. Then there is course work, personal projects, and networking events to attend. Luckily with the introduction of flexible learning and options to fast track your postgraduate education, working professionals are now able to better balance their MBA studies. Many colleges now offer online MBAs, distance learning and 1 year MBA programs instead of the standard 24-month duration. This minimizes the costs to you thanks to less or nothing on accommodation, lower semester fees and the ability to continue earning while studying.
Will The Financial Benefit Outweigh The Costs?
The average cost for a 2 year MBA program is $60,000 depending on your program, mode of study and college. Some higher-ranked business schools can cost as much as $100,000. On the other hand, while MBA graduates can expect a post-salary increase of 77 percent.
Consider whether this is financially worthwhile, particularly if you will be funding your studies with loans. In 2016-17, this averaged $66,300, according to Bloomberg Businessweek. Meanwhile, the average salary for an MBA graduate with 1-year of professional experience stands at $52,872. While the initial increase in salary in lucrative, if you are a seasoned worker in employment for 15 years or longer, employers will be looking more towards your work experience and not accreditations. Therefore, if you are at this stage an MBA may not have the payoff you expect in the interview room.
Before making the decision, determine whether an MBA is the right fit for your individual goals rather than overall. If you can positively answer these questions then you may be on the correct path.