College students have much to consider when purchasing textbooks. Should you rent or buy? Should you get your books new or used, in print or digital? Will you keep the textbooks or sell them back to recover some of your costs?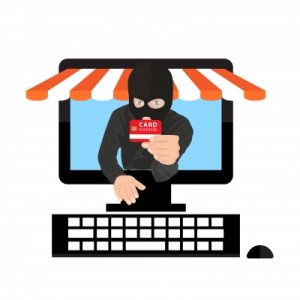 As the traditional campus bookstore evolves into an online marketplace, college students and book buyers must now ask themselves another question: is this book even real? Fake online bookstores and counterfeit books have become a growing concern in the textbook industry. Publishers and major booksellers are cutting ties with these merchants and even pursuing legal action against them. Fake books cost the industry tens of millions of dollars in lost revenue, and students also should avoid these pirated products.
Counterfeit books use lower quality materials, are frequently missing pages, and cannot be sold back at the end of the semester. Moreover, some online stores will simply steal students' money. Buyers must be wary because those hunting for a bargain are getting scammed instead. Some students have reported seeing a flyer on-campus advertising a cheap textbook website. Then, after making textbook purchases with their credit cards, they never receive the books.
Luckily, there are ways to spot the fakes: Thoroughly read all unfamiliar websites; look for the grammar and spelling mistakes or poor organization that tend to indicate a website put together haphazardly to make a quick buck. Check that the address and phone numbers listed for the company are real. Take advantage of search tools such as those on the Better Business Bureau website to find out if there have been complaints filed against the company or use a book counterfeit risk calculator from BooksRun. Check domain names and read the return policies thoroughly. Also, if possible, read customer reviews and ratings.
As the college textbook industry expands, so do possible scams. Although time and money are often limited resources for college students, it's imperative that you use due diligence when purchasing your textbooks to avoid future problems.