As the new semester approaches, it's tempting to kick back and relax. If you can't rest now without deadlines looming, when can you? However, some smart preparation now can help you get organized for your return to school.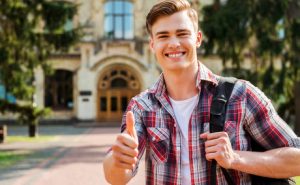 Chat With Your Adviser
Your adviser is a valuable resource as the new semester approaches. He or she can confirm whether the electives you're interested in are a good fit for your schedule and goals and also tell what you can expect from different courses. Your adviser can also confirm dates for registration, drop dates, and other important dates to help you stay organized.
It's much easier to see your adviser before the semester begins, as most students are busy enjoying their vacation. Once school returns, you'll find appointment spaces fill quickly. Don't risk missing out; arrange an appointment with your adviser now to learn everything you need to organize your school schedule.
Buy a Planner and Start Using It
A planner is a great way to keep organized. Go old school here. Physically writing things down helps you commit them to memory much better than typing does. Find a planner you really love and you'll be more likely to use it.
There's no time like the present to start using your planner. Fill in as much as you can before the semester starts, like your class schedule, due dates, and any upcoming appointments. The earlier you start using your planner, the more likely it is the habit will stick.
Get Your Textbooks
A new semester typically means new textbooks. If you wait until the semester begins, you'll probably pay too much. Get a jump on your competition and you could find great deals on used textbooks. You'll also have time to look through them before the semester begins. Having an idea of the coursework ahead will help you approach your semester with confidence. Campus Books is a great resource for you to use to find the lowest prices on new, used and rental books. Try to get the book assignments from your professor before classes start, so you can buy them early and typically get a lower price.

Take Stock of School Supplies
Look over your school supplies and buy anything you'll need, such as blank workbooks and stationery. Don't forget the sticky notes and highlighters! You might be able to repurpose some stuff from last semester, but you'll probably have some gaps. Filling them now will make sure you have everything you need once you're back in the classroom.
Clean Up Your Dorm
When you're hard at work, clutter tends to build up. Your semester break is the perfect time to clean your space, so you can start the new term fresh. Clearing away the clutter will help you operate more efficiently, as you'll know where everything is. You'll also feel less stressed and fatigued in your newly cleaned, organized space. The last thing you need starting a new semester is another thing stressing you out! Clean up your dorm and you'll be surprised how much better you'll feel and work when school returns.
Recharging your batteries over the break is important, but don't forget to prepare for the coming semester. The effort you put in before the semester can help you be organized when you return to school.