Meal plans are expensive, so many students have no choice but to handle grocery shopping and cooking on their own. But don't fret. It's possible to survive without a meal plan — even if it will be your first time purchasing food on your own and cooking it.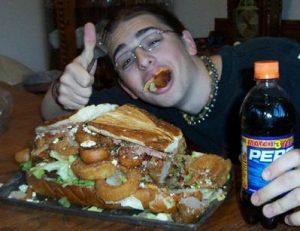 Get Some Basic Cooking Supplies
To master cooking on your own, you need some basic supplies. Pick up some pots and pans, a can opener, a cutting board, knives, measuring cups and spoons, a mixing bowl, a slotted spoon and spatula, and flatware. If your dorm or apartment doesn't have a microwave and toaster, bring those appliances.
Extras like a blender or juicer aren't essential, but they can help you add some healthy variety to your diet. Plus, smoothies are easy to grab in the morning if you're in a rush. Invest in some plastic food storage containers as well. This will help you store seconds and eliminate the need to wrap extras in foil or zip-close bags.
Keep in mind that if you have a small room or will be hand-washing dishes, it may be easier to only get enough bowls, plates, pots, and pans for one day of cooking. This will reduce clutter and force you to clean up after each meal rather than letting dishes pile up.
Invest in a Good Coffee Maker
If you like coffee, a good coffee maker is essential. Coffee from cafes is expensive, and preparing your own brew at home is easy and a fraction of the cost. Plus, your coffee maker can also brew loose leaf tea.
Conquer the Grocery Store
Create a list of the groceries you need, and head to the store early in the morning or late at night to beat the crowds. Consider making trips to the store once per week and only picking up what you need for that week. This will eliminate clutter, and it will reduce the likelihood of food being wasted before you can eat it.
Master Spices and Veggies
If you're on a budget, spices and veggies can take your meals to the next level. For example, you can prepare ramen noodles with some spices and squash, mushrooms, spinach, and tomatoes. Mix in some crunched-up tortilla chips and add a dollop of sour cream to turn soup or ramen from plain to impressive.
Prepare Your Meals for the Week
If you have the time, preparing future meals and freezing them can make cooking for yourself much easier. For example, instead of preparing a single helping of chicken and pasta, you can prepare enough for a few days and freeze the extras in plastic containers. You'll just need to grab the container from the fridge and microwave it.
This strategy is also good for smoothies. Prepare a large batch and store it in a pitcher. For breakfast a few days out of the week, you'll just need to pour a glass and pick out some fruit or a pastry to complete your meal.
Surviving without a meal plan may seem like a challenge, but it's a great opportunity to exercise your independence and save some money. Follow these tips, and you'll grow to love preparing your own meals every week.